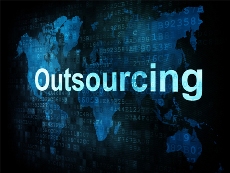 Outsourcing has become increasingly popular in the last two decades. People have realized that it can offer a vast array of benefits to businesses of all sizes. There are a wide range of tasks that can be outsourced, including general admin from responding to e-mails and arranging meetings, to web design, marketing and areas of finance.
Administrative tasks are an essential yet time consuming part of day-to-day business functions that can detract from pursuing opportunities for growth. Essentially,
time spent on paperwork equals lost time that could be used to focus on productivity,
which can therefore impact upon profit. For a small to medium enterprise (SME) focussed on growth, strategic outsourcing can free up valuable company time that would be otherwise spent on internal issues, as well as providing monetary savings and reducing expenditure. Outsourcing can potentially increase productivity as well as improve the quality and efficiency of your business. Essentially, outsourcing allows your business to focus solely on what it does best.
Additionally, outsourcing can help your business to budget, creating stability and reducing the possibility of risk. However, choosing to outsource can carry its own traps and pitfalls, so make sure to take small steps to avoid hazards and limit the change of company damages. Initially, aim to outsource one or two functions and focus on building a trusting relationship with the firm or individual, before allowing more of your company to rest in their hands. Seek advice, research and opt for a specialist company that could prospectively provide your business with an array of services and functions.
Invoice factoring
and discounting is a great first step if you choose to outsource. Factoring and discounting are asset based processes with one key difference; the latter is used by companies with a larger annual turnover making it an excellent choice for an SME. Your business will provide unpaid invoices and in return, your business will receive an advance payment of a pre-negotiated percentage of the total amount, freeing up capital that can be reinvested. Choose a financial plan by comparing different options with a company such as TouchFinancial.co.uk, who offer a free quote and consultation.
Evolving from a start-up enterprise to an SME is a difficult transition period, but continuing to grow and expand from this point requires expert financial and structural management. Outsourcing can present its own advantages including reducing costs, increasing productivity and creating relationships that can provide your business with new insights and experiences.